15 Music Room Decor ideas for under $50
 We have looked far and wide for some of the best music decor ideas to brighten up your music room! We tried our best to find quality ideas for under $50. Check out what we found and we know that you will enjoy!
Theses floating music shelves with simple musical note design, as home decoration give you a fresh and chic feeling!  great to put music books on decor and so much more. Great for any music lover or musician!
Check it out here!
Music Wall Art
This beautiful piece music wall art is inspiring and perfect for any music room. Easy to hang and enjoy!
Check it out here!
Music Blanket
This two layer woven cotton throw was made in the USA by Manual Woodworkers and Weavers who has been making quality products since 1932. It features muscial notes and symbols and a piano keyboard. Allow your passion for music to harmonize in your decor with this striking tapestry throw.Great to put in a music room on a couch or chair or to wrap yourself up in listening to your favorite music.
Check out this clock here! 
These music note sculptures are perfect for the home or office decoration. Having this beautiful piece can enhance the beauty of any music room.
Find these beautiful sculptures here!
Guitar Hooks
Add some guitar hooks to your music room! These creative guitar shaped hooks help decorate your room with personality and make your life like a piece of beautiful music. A durable hook that will catch your eye and you house guests to!
Check these hooks out here!
Music Wall Art
Music Is Good for The Heart and The Soul. Music Speaks Framed Wall Decor Features a Cream Background, a Black Frame, and A Glass Front with Gorgeous Script and Music Notes Incorporated in A Printed Piano Design. Hang It in a Room Where You Practice Your Instrument of Choice, and Showcase Your Musical Style!
Check this beautiful piece of wall art here!
A beautiful rug that will make any music room pop! show your love of music not just on the walls but also on the floor with this quality and durable music rug.
Find the rug here!
Music Lamp
Tired of the roughly dark lamps or strip lights? This musical note lamp has a unique sleek appearance, color changing music note with a modern look! Find this music lamp here!
This lamp would be perfect to play your favorite music to.

A cute neon night light,with a musical note shape,is the latest and ideal eye catching indoor decoration.Like a elegant notation dancing around you,it creates neat  neon glowing light for your table, kitchen, living room,wall, etc.A great price and a beautiful piece.
Click here to see more!

Music Knobs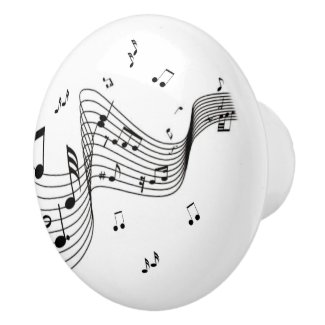 If you love redecorating and like to be handy, brighten up your music room with these music note knobs.  perfect for drawers or cabinets filled with music books or music supplies!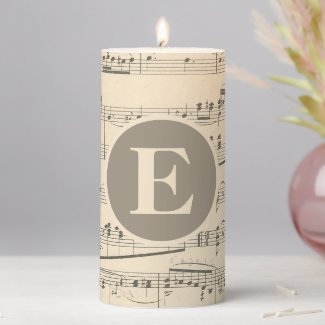 Bring a little beauty and elegance to your music room with these customized and personalized music candles! A perfect and unique to of music decor!
Looking to play some games rather then music? Enjoy this fun deck of music cards.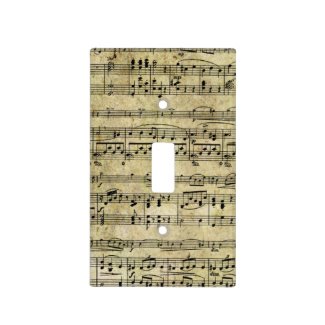 If you like to be handy and bring a unique piece of music decor to your room, you can change your light switch plate cover to a music note switch plate cover!
Enhance your music room couch or chair with the music decor pillow! A beautiful pillow that is perfect for any musician, or music lover!